Boiler Repair Services in Toronto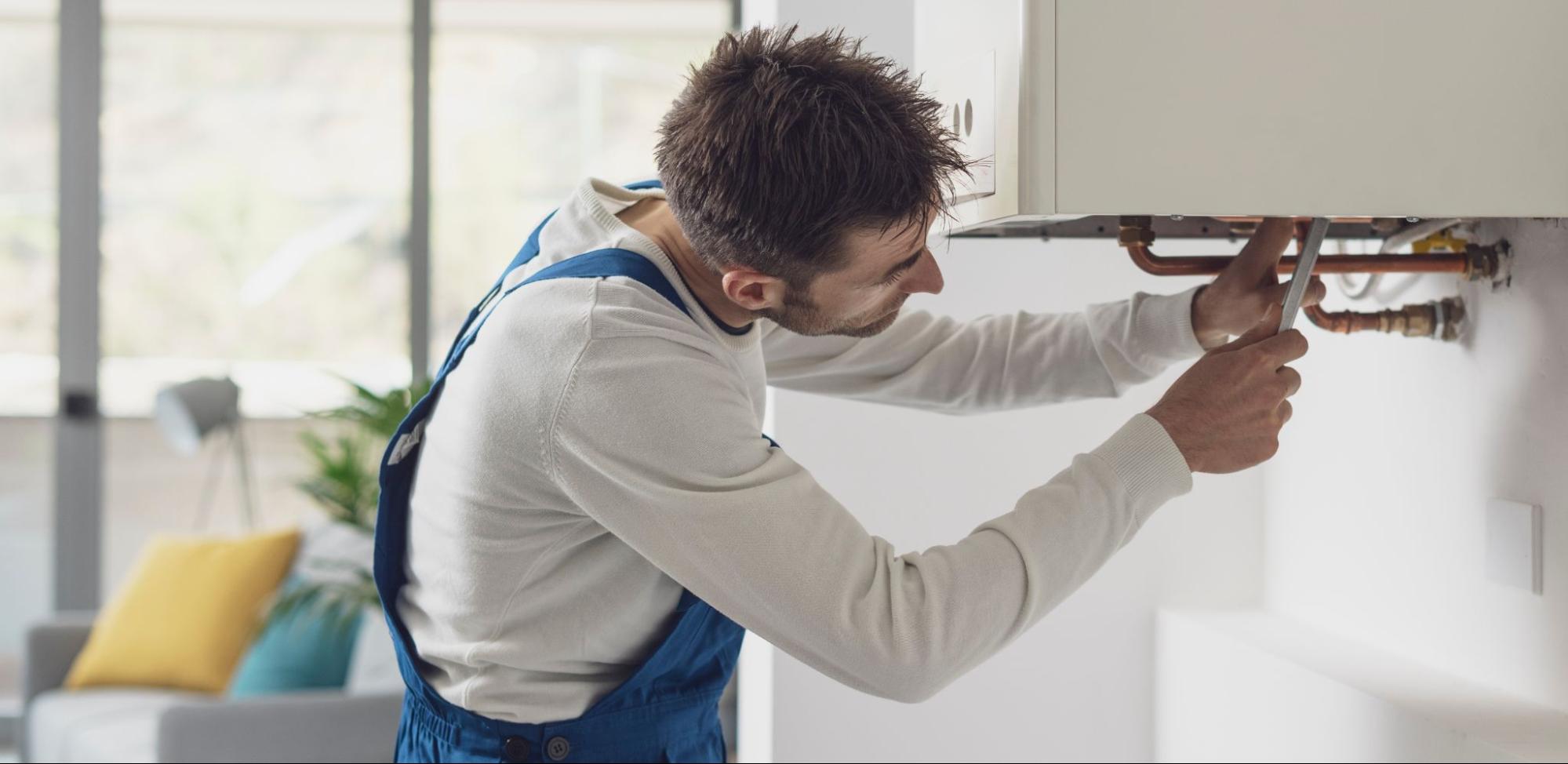 If you are in need of boiler repair or replacement, look no further than our team of professionals at Advanced Plumbing. Whatever you need, we can make it happen. We work with trusted brands and understand the importance of performance and energy efficiency. Our repair technicians here at Advanced Plumbing are licensed, knowledgeable and ready to serve you in a professional and friendly manner. There is no job too big or too small for us. Call us today for peace of mind and to ensure your boiler is ready for winter!
We Offer Boiler Inspections
Boilers are like any other type of machinery; they require upkeep and regular maintenance to function optimally. Boilers work wonderfully to heat your home and water and to keep you and your family comfortable during the cold winter months. The last thing you want is to have issues with your boiler when you need it the most. With the warm months upon us, now is a great time to have your boiler inspected and to correct any underlying problems. If you are looking for boiler installation or replacement, you've come to the right place. Contact our team today to get started.
Signs Your Boiler Needs Repair
Boilers that are experiencing issues will usually exhibit some signs that are subtle or visible upon closer look. If your boiler is older than 15 years, you should definitely get it inspected by us and diagnose any possible issues. Otherwise, boilers that are not so old can also exhibit warning signs such as:
Discolouration (such as black soot or flames) on your burners. This could also put you and your family at risk for carbon monoxide poisoning.
Leaks are certainly a sign that your boiler isn't working properly.
If you are experiencing fluctuating temperatures or less heat than usual, this is typically also a sign that something has gone wrong.
If you notice any of these signs or if your energy bills have been suspiciously high, contact us right away and we will send a technician to your home to assess the problem.
Avoid Carbon Monoxide Poisoning
Carbon monoxide poisoning is extremely dangerous and here at Advanced Plumbing, we care about your safety first and foremost. You should always outfit your home with carbon monoxide detectors that are working and that have been checked and installed correctly. If your boiler is faulty and it has been neglected, this can lead to the accumulation of dangerous carbon monoxide in the air. We want your home to be safe, so make sure you get on top of boiler repair and maintenance and get in touch with us as soon as possible.
We Ensure Efficiency Of Your Boiler
A boiler that is working properly will be efficient, safe and a great asset to you and your family. Regular repairs and maintenance ensure that your boiler stays working efficiently and safely for your convenience. If you do notice an issue with your boiler, contact us as soon as possible to have it checked out by a professional. Issues that are left to linger can become worse over time and possibly even hazardous to your health and well-being. We prioritize your health and safety and our licensed and courteous technicians will work to prevent risks to you and your family.
Choose The Professionals At Advanced Plumbing
You shouldn't attempt to fix or repair your boiler by yourself. This can be dangerous and make the initial problem even worse. Save yourself time, money and a headache by calling in licensed professionals to get the job done promptly and correctly.
Our technicians are experts in the field and they come equipped with knowledge, experience, and the right tools and equipment for the job. They always offer the best advice to help save you money and time. They work efficiently to be in and out of your home as soon as possible. Our technicians are courteous, polite and mindful of others in your home. They will never disturb you or any of your family members.
Rest assured that you will never be pressured into buying products you don't need or spending more money than you want to. Our technicians are there to service you and to make your life easier, never to upsell you!
We Provide Emergency Services
By working with licensed professionals, you will have a useful resource available to you at all times. We respond to you as soon as possible to address emergencies in a timely and efficient manner. We understand that emergencies can be stressful and often problematic when not dealt with promptly.
We Guarantee Satisfaction
If you are not 100% satisfied with our work or services, we will always do our best to rectify the situation and make our clients happy. We stand by our work and will fix any issue until it is thoroughly resolved.
We pride ourselves on high-quality work so you can always rest assured that you are receiving top customer service from licensed, industry professionals.
Boiler Replacement and Installation When You Need It
Sometimes, your boiler will be beyond repair. This is often the case for boilers that are 15 years or older or those that have been heavily neglected for some time. If you find yourself in need of a replacement or new installation, our technicians here at Advanced Plumbing can help with that also.
We have experience with various boiler makes and models and we are well aware of the manufacturer's recommendations and instructions when it comes to installation. If you are unsure of which boiler to choose for your replacement, we can guide you in the right direction based on your needs and budget. Contact us today to get started.
We Care About Your Safety
A boiler that has been neglected for too long can easily become a safety hazard. This is the last thing you want for you and your family. At Advanced Plumbing, we will do all that we can to keep you safe and our technicians are ready to offer you the best advice possible. We are dependable and reliable. and can guarantee a job well done.
Regardless of whether you need repairs or a complete replacement of your boiler, reach out to our team for affordable, energy-efficient solutions.