Hot Water Tank Repair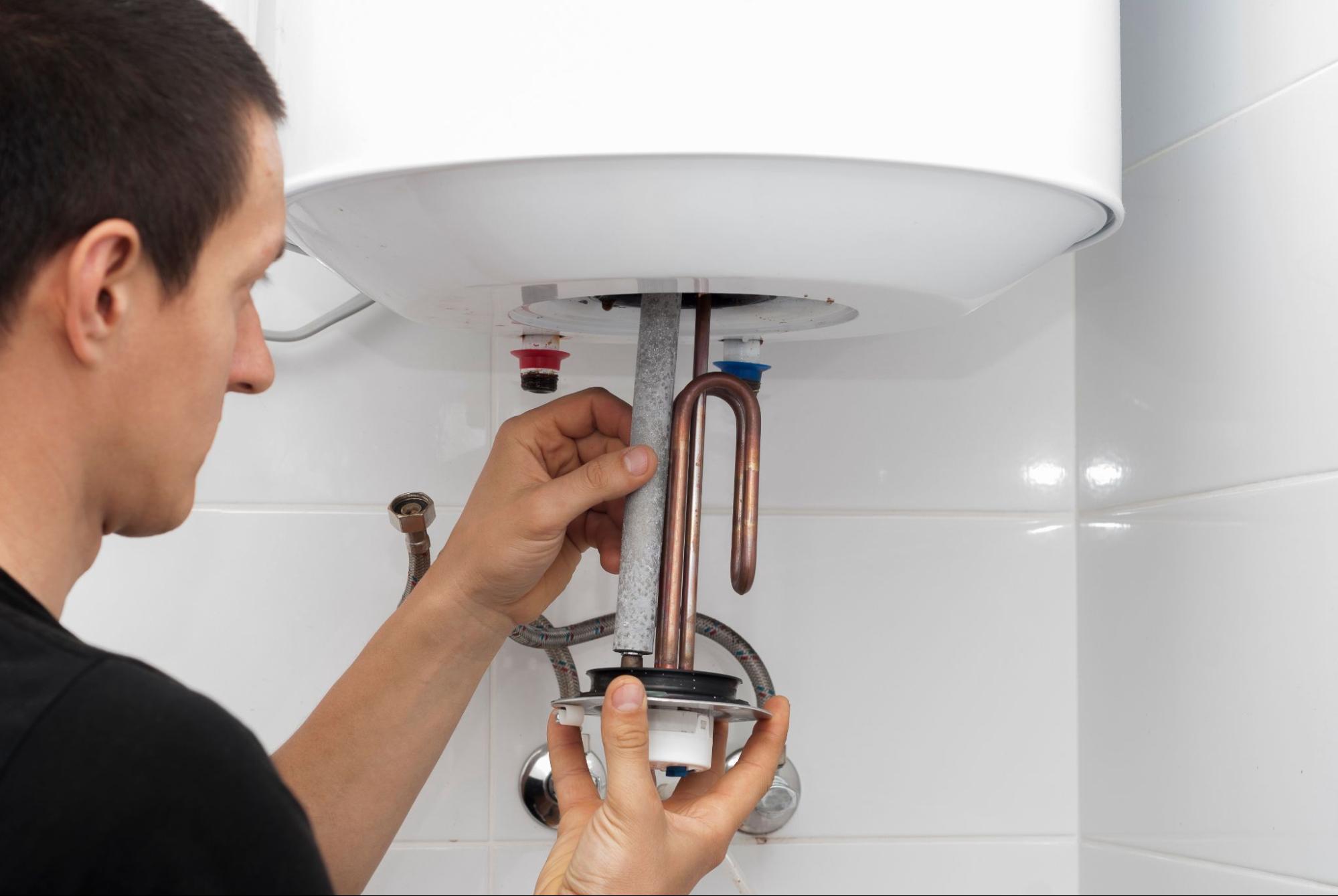 Advanced Plumbing offers professional hot water tank repair services for your home and needs. We are a team of trusted repair technicians who excel in customer service and high-quality work. We install and repair a variety of hot water tank brands and ensure your hot water tank is always running efficiently.
The professional Toronto plumbers and technicians at Advanced Plumbing can help resolve any emergency situation and get your hot water tank back up and running sooner than you can start to miss it. What's better yet- we proudly serve all of Toronto and the GTA with our top-class, convenient and professional services. Simply contact us for a free quote and we'll be on it.
Hot Water Tank Services
Your hot water tank may go unnoticed, but it does essential work in your home. Without it, you and your family face having to use cold water for showers, baths and any washing. This can certainly be uncomfortable and definitely not what you envision when you think of a relaxing bathing experience. Not to mention, hot water tanks that have damage, leaks or need repairs can cause havoc in your home as well. These issues can lead to flooding, soiled carpets, mould and mildew in your home. That's why it's best to act fast and contact us immediately when it comes to hot water tank repair. We have the right tools and the knowledge to provide accurate assessments and quotes. We do repairs on the spot for your convenience.
When Should I Repair Or Replace My Hot Water Tank?
When you should repair or replace your hot water tank can depend on a lot of factors. Generally speaking, hot water tanks last a long time when they are being regularly serviced and maintained by professionals. As it approaches time for you to repair your hot water tank, you may start noticing some common issues such as:
Leaks
Issues with water quality
Visible debris in your water
Drops of water on the tank itself
These are all signs that you need to call in for a professional to take a look at your hot water tank. Also, if the warranty on the tank or any of its components expires, that's a definite signal that you need to get it checked out.
When it comes to replacement, hot water tanks usually last years. A gas water heater should last 15 years or more while an electric one usually lasts 10-15 years on average. Signs that you need a replacement include:
A rusty tank
A noisy tank
Rust anywhere in your water
If you notice any of these signs, it may be time to overhaul the entire unit. If you are unsure of whether you need to repair or replace your hot water tank, a professional can definitely help make the judgement call. Please call us as soon as possible and speak to one of our team members who can help assess the issue and get your hot water tank back up and running.
Call In Our Professionals
You definitely don't want to attempt to make any repairs on your hot water tank by yourself. This can be dangerous and can easily make a simple and straightforward problem worse and more complicated.
However, if you are experiencing issues with your hot water tank, there are a couple of simple measures you can take before calling in the professionals.
If your issue is no hot water, first check to make sure your tank is plugged in and that the circuit breaker wasn't tripped.
If you're experiencing a leak, remember to shut off your cold water shut-off valve or main water line. Once that's done, you can proceed to give us a call and let us handle the rest.
Why Choose Advanced Plumbing?
Advanced Plumbing is your premier destination for all maintenance related to your hot water tank. We offer affordable prices, reliable services and unmatched knowledge in the industry. We care about giving useful, informative advice to our clients and we would never try to pressure sales or upsell you during our visits.
We work in a timely and efficient manner to ensure that your hot water tank is serviced quickly and to the best of our abilities. Our technicians truly are the best in the industry and can attend to your emergencies, replacements or general maintenance.
Invest In Regular Maintenance
As the old saying goes, prevention is better than cure. Seasonal maintenance of your hot water tank ensures that things will run smoothly now and in the future. Hot water tanks that are neglected can develop issues such as being slow to heat, running out of hot water or not heating to a comfortable temperature. To avoid these issues, remember to service your hot water tank with us regularly and don't miss out on maintenance. Our goal at Advanced Plumbing is to make sure our clients are always satisfied and that we can easily and regularly meet your maintenance needs.
Additional benefits of regular maintenance include:
Extending your hot water tank's lifespan
Avoiding carbon monoxide leaks
A reduced chance of breakdown or deterioration in the future
You want your hot water tank to last for many years to come so make sure you get it checked and cleaned at regular intervals. We can assist you when it comes to ensuring regular and efficient scheduling of maintenance. Your comfort is our top priority!
The Best In The Business
Advanced Plumbing is the premier choice for hot water tank repair and replacement in Toronto and the GTA. We stand behind our work and the professionals in our team. Look no further than Advanced Plumbing when it comes to quality work, technical support and guaranteed satisfaction.